What Bristol window companies don't want you to see (infographic)
Chart of window companies
The chart below outlines how each window company in Bristol compares to each other and outlinings the benefit of each company to help you make the right choice.
All details have been verified by each company via email, live chat, company website or industry insight. If there are any details that need updating, title your email 'marketing' and send your enquiry to sales@pbwl.co.uk, we will update this page within 1 working day.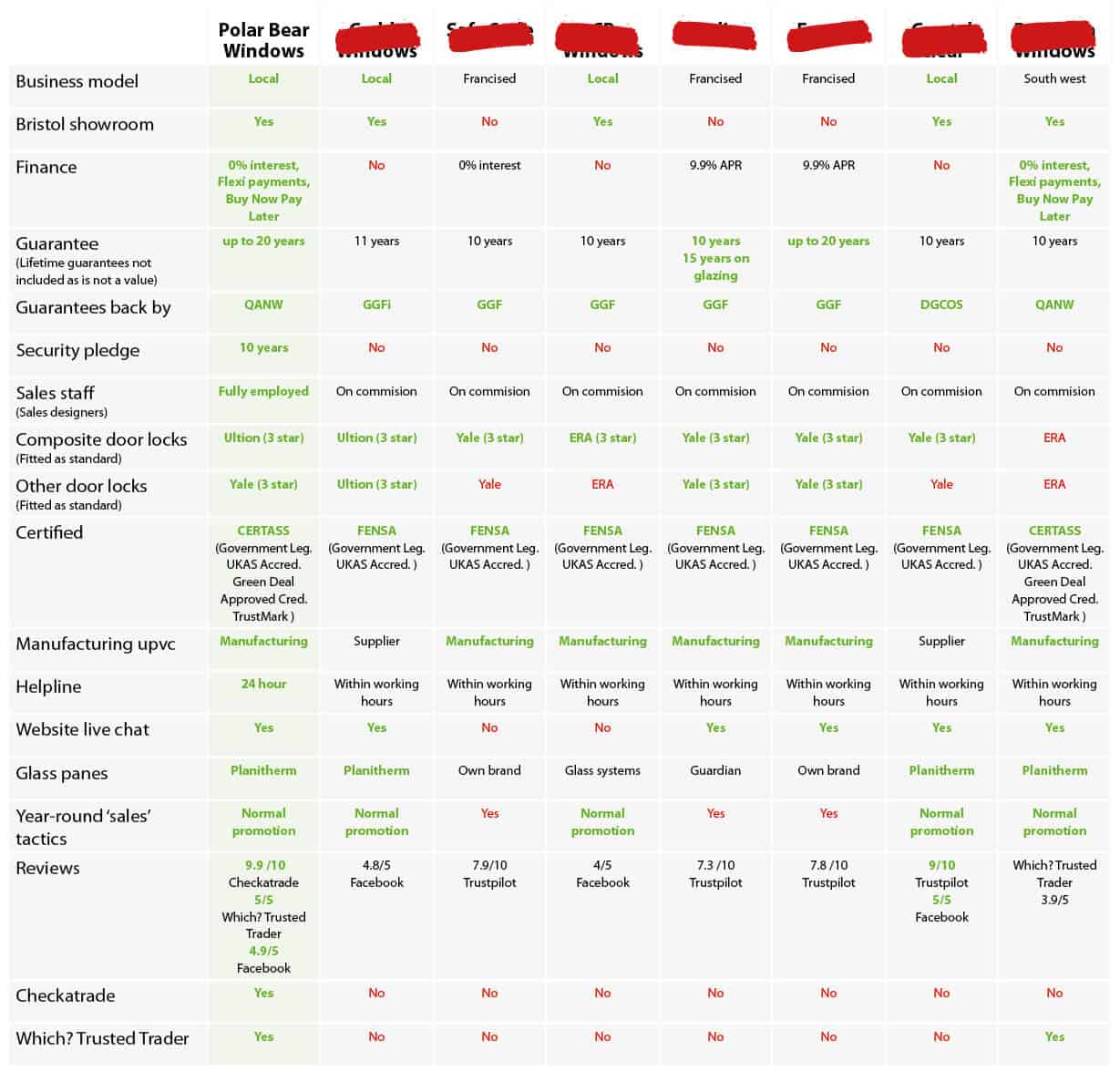 Polar Bear Windows is the only Bristol company to be vetted and approved by Checkatrade and Which? Trusted Trader
For honest and transparent service – there is only one clear choice
It is important to know all the facts before making a purchase to ensure you are getting the best product and service. One of our values as a business is to be transparent with our customers and we have done research to help you compare window companies in Bristol. If there is anything else we can do to help you – please get in touch.
Click below to see our profiles on the following websites